Guns N' Roses kicked off their World Tour 2023 in Abu Dhabi with a 32-song set that included deep cuts, covers, an unreleased tune, and even a live debut.
Rocking the relatively new Etihad Arena in the UAE, Axl, Slash, Duff, Dizzy and the gang played for over two-and-half hours in the 18,000 capacity facility that's hosted the likes of Kevin Hart, Sting, and the Backstreet Boys since opening right after COVID.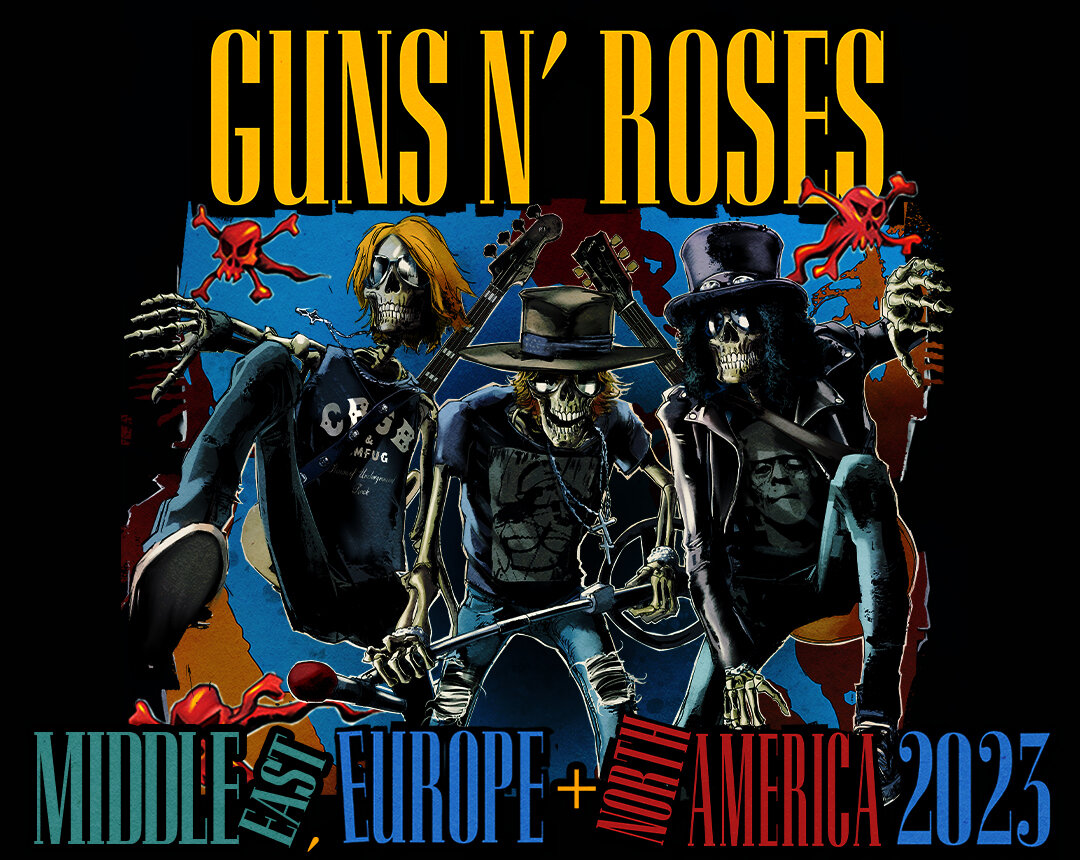 A quarter of the set was culled from the band's breakthrough 1987 album, Appetite for Destruction. Starting with "It's So Easy" to start the show and "Paradise City" to send the fans home.
Nearly as many tunes were covers including Guns staples like Bob Dylan's "Knockin on Heaven's Door" and Wings' "Live and Let Die."
It was nice to see the band keeping the tender Jimmy Webb chestnut "Wichita Lineman" in the set.
And punk and hard rock fans appreciated the covers of the UK Subs ("Down on the Farm") and Rose Tattoo ("Nice Boys") that the band hadn't played since 2006 and 2017, respectively. Another cover of note had bassist Duff on the mic for "T.V. Eye," the gnarly Stooges crowd-pleaser.

Use Your Illusion II got some love when the hard rockers pulled out the deep cut "Pretty Tied Up" which they hadn't played in over 30 years.
Slash got a chance to shred before laying into "Sweet Child O' Mine."
If that wasn't enough, the band also treated the audience to "Absurd" which was written for Chinese Democracy and even though it didn't make the cut, sure rocks live. 
Guns is now touring around Europe with The Pretenders opening for them. Before you know it they will be back in the States with Alice in Chains supporting them for some dates and Carrie Underwood opening for them on their two Canadian gigs. 

Perhaps the highlight of the US swing will be on October 6 when Guns and Iron Maiden are the co-headliners for the opening night of PowerTrip out in the desert of Indio, CA.
Tickets to that massive show and their others are on their website.