It was a blissful showcase of live music and art installations this past weekend at Houston's third annual Day for Night festival. With an eclectic list of performers and discussions of technology and activism by special guests, the three-day fest was an all-encompassing event for everyone. Day one was geared more toward the conversations while the following days focused on live performances. Despite some precipitation causing impromptu modifications to scheduling and set times, the festival went off without a hitch. Houston's Christmas present for their residents came early and we have all the spectacular photos from the impressive festival below!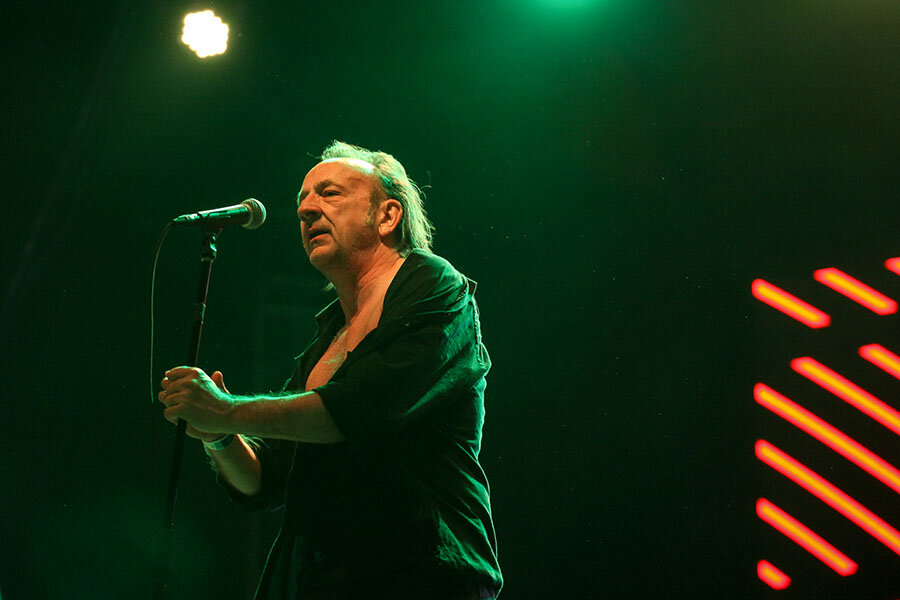 Austin, Texas noise rockers The Jesus Lizard put on one of the wildest sets of the weekend. The group, based out of Chicago, reemerged this year after initially breaking up back in 2010 (for the second time, first time being in 1999). They started their raucous performance with fan favorite "Puss" from their 1992 album
Liar
.
Lead singer David Yow didn't jump off stage for just
one
song during his band's sixteen-song-set, but did so again and again throughout the performance. The quartet played their number one and two most played songs, "Seasick" and "Gladiator," off 1991's
Goat
and 1992's
Liar,
respectively. With all the relentless energy still on display after thirty years, the foursome held their own from beginning to end on Sunday.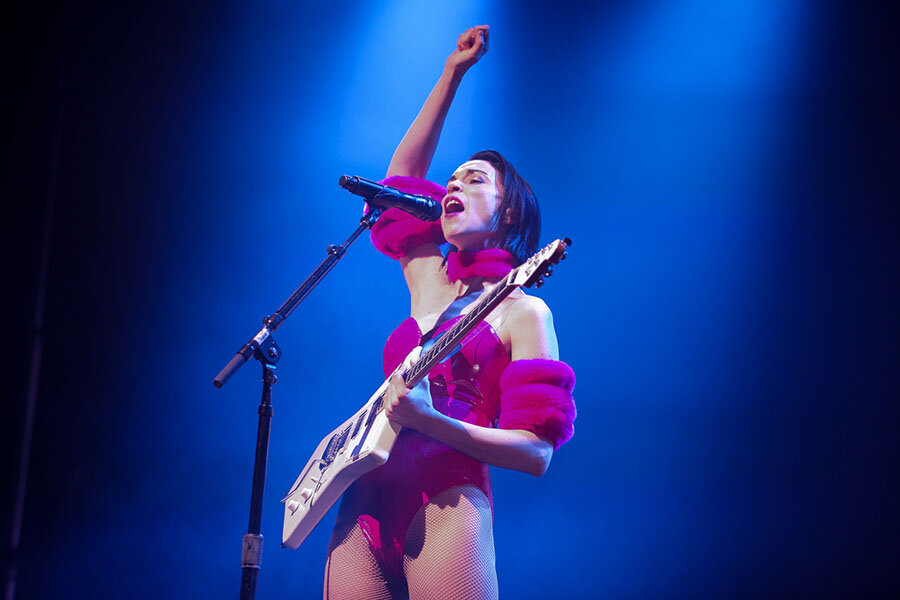 Annie Clark's alter ego St. Vincent was all happy-go-lucky to be back home in Texas (she was raised in Dallas). She told her audience during her super-charged Sunday night set that "No matter where you go, you are a Texan first." As she's been regularly doing on her headlining tour, the one-woman show featured Clark performing her recent album,
MASSEDUCTION,
in its entirety. The singles, "Los Ageless" and "Pills" come off the record that features the blending of rock and techno elements into a transfixing experimental experience. The guitar-shredding singer, dressed in a hot pink PVC bodysuit, was unsurprisingly the highlight of the festival.
At first glance, 90's R&B-pop group En Vogue may seem like a bizarre choice for the festival, especially when Nine Inch Nails and Thom Yorke were the event's main attractions. However, the Oakland trio (original member Terry Ellis is from Houston) played their hits, showcasing their vocal prowess being as it was over twenty years ago. The group performed favorites like "My Lovin' (You're Never Gonna Get It)," "Don't Let Go (Love)," "Giving Him Something He Can Feel," "Free Your Mind," and one of their first singles back in 1990, "Hold On." With nostalgia on their side, the divas of En Vogue definitely turned heads. Their performance was a reminder that these women paved the road for many similar acts that followed them years later.
Other great moments included Phantogram's bold set, where they blended airy vocals and electro-rock beats. Their set proved to be a great counterpart for the festival's deeply colorful aesthetics on display throughout the weekend. New Zealand's Kimbra brought incredible energy for her set on Sunday. The lovely singer-songwriter expressively played a few songs off her upcoming release,
Primal Heart.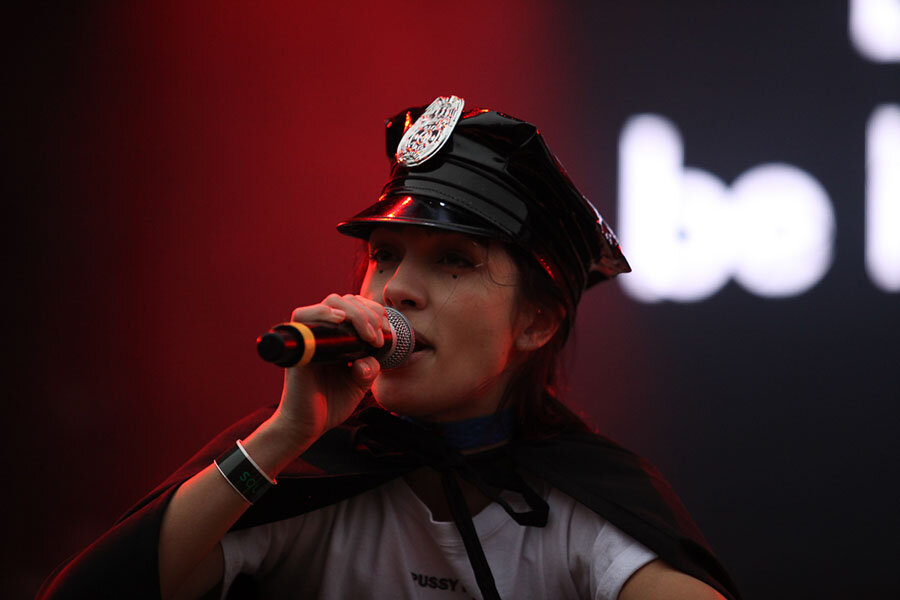 See more photos from
Day for Night
on Setlist.fm's
Instagram
and
Twitter
pages.