2018 was a great year for music. We finally saw the music industry make room for more female-led bands, and also watched as hip-hop started exploding more and more into the mainstream. From indie-artists, to R&B sweethearts, we've been keeping an eye on rising artists all year long through our "Who Is" series and photo galleries. Now that 2018 is nearing the end, we've made a list of those artists who have officially broken through, and will be making some big moves in 2019.
Earlier in the year we noticed a lot of buzz around the young, guitar slaying blondie Lindsey Jordan. Now that she has her first full-length album,
Lush
, and has toured extensively behind it all year, the world is ready for more. Here are just some accolades the 19-year-old has collected this past year:
Best New Music by Pitchfork

Dubbed as an "Indie Rock Prodigy" By Rolling Stone

Has mapped out an Australian tour for 2019

Landed a spot on Primavera Festival 2019
The 21-year old British singer has been making music since 2016, but studied classical music long before that. Our Who Is piece on the R&B princess will tell you all that. Her vocal range alone can demand all the attention in the room, which is exactly what it did when she performed earlier this year at Coachella. The starlet is currently on her first headlining tour ever after releasing her debut album
Lost & Found
. Despite some tonsilitis troubles, 2019 is shaping out to be a huge year for the rising R&B star.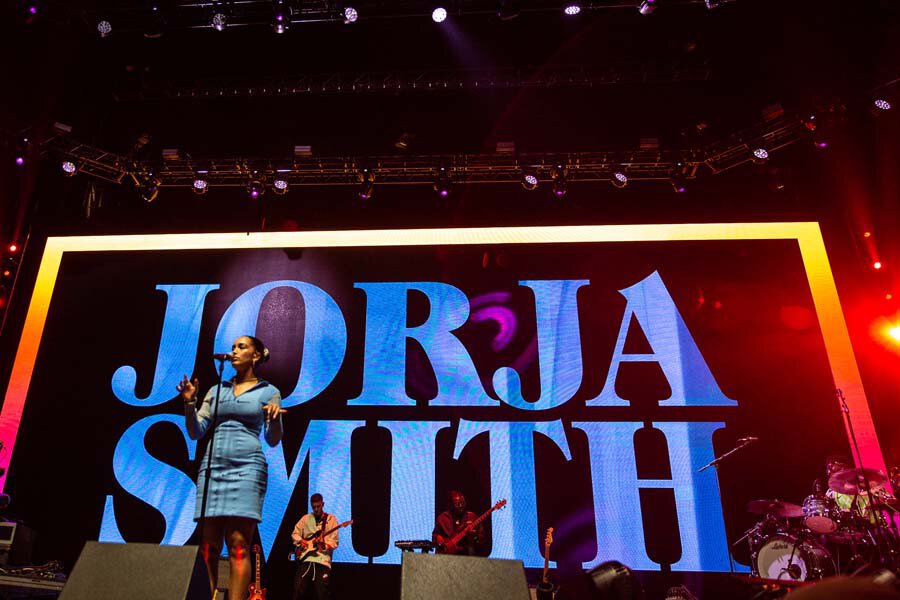 Indie artist Michelle Zauner started making waves under the moniker Japanese Breakfast after her 2016 debut release
Psychopomp
. But this was this year when she really started leaving marks, as her 2017 release
Soft Sounds From Another Planet
garnered a lot of attention. The album received universal acclaim, putting her on headlining tours and festival lineups all year long. Make sure to revisit our Tour Update and Encore Interview with the introspective indie angel.
Playboi Carti is the latest star in the rap game. All year, his bops have been on repeat and streaming numbers have been climbing. He released his very first studio album this year,
Die Lit
, which featured an array of notable guest appearances from the likes of Nicki Minaj, Young Thug, Lil Uzi Vert, Bryson Tiller, Travis Scott, Chief Keef and more. The album debuted at number three on the Billboard 200 with its big-bass trap anthems. He's also a leader in the fashion game, having modeled beforehand for Yeezy's Season 5 and Drake's OVO Lookbook. Between serving looks and slanging out catchy beats, Playboi is officially here to stay for 2019.
This young talent has been hard at work this year. She blew everyone's minds at SXSW and now, the 16-year-old Los Angeles pop singer is selling out shows left and right. Starting out on Soundcloud with her hit single "Ocean Eyes," the singer started really grabbing attention after her song "Bored" was featured on the Netflix show
13 Reasons Why
and also collaborated with Vince Staples. This year, she released several more hits and graced an array of top music festivals, as well as her first tour called "Where Is My Mind." In 2019 we're looking forward to a full length album that is bound to be smash.
East Coast hunny Claire Cottrill broke the internet with the YouTube lyric video for her lo-fi produced song "Pretty Girl," and we were swift about spotlighting her for a "Who Is" and catching her on her first tour. From there on, the 20-year-old kept holding people's attention with more hi-fi hits and glittery music videos. Earlier this year, she signed a record contract with the Fader Label and put out her first EP,
Diary 001
. Then Clairo set off on her first full tour ever, selling out almost every show instantly. She also landed festival spots at Lollapalooza, Made in America, and Tropicalia. During this time she released the single "Heaven," which will be featured in a film with Jaden Smith called "Skate Kitchen." Clairo is now back home, working on "Diary 002" and we're impatient for what 2019 will bring the rising star.
After being featured on Tyler, The Creator's 2017
album
Flower Boy
, fans were left wondering who the beautiful vocals on "Forward" and "Boredom" belonged to. At only 20-years-old, the UK artist Rex Orange County is quickly collecting a fanbase of his own. Our "Who Is" piece on him will tell you that his hit single "Loving is Easy" is his most popular hit, with over 70 million streams on Spotify alone. Those numbers are more than enough to tell you that ROC isn't going anywhere. His last albums were self-released, but there's no doubt that labels are fighting over him as we speak.
It's been a formative year for indie pop star Donna Missal. Her swoon-worthy voice has helped her climb to the top of the playlists this year with songs like "Keep Lying," "Jupiter," and "Girl." We had her in for Tour Update, realizing her potential would transcend to stardom sooner than later. She's already selling VIP packages for her upcoming tour that's bound to be a hit, dubbed the "This Time Tour" and in support of her 2018 debut album
This Time
. The prom-themed headlining tour will kick off around Valentine's Day and hit up major cities across the states, and it's guaranteed to sweep people off their feet.