John Hartford
Concert

Setlists

& Tour Dates
Squirrel Hunters
Steam Powered Aereo Plane
Love Grown Cold
The Cacklin' Hen
Good Old Boys
Reel of Isodoon
Watching The River Roll By
Ruby Red Lips
With a Vamp in the Middle
Shuckin' the Bush
Uncle Dink
Jenny on the Railroad
Try Me One More Time
Watching The River Roll By
Pretty Red Lips
Gentle on My Mind
The Prison Wall Blues
Boys From North Carolina
Forked Deer
Brushy Fork of John's Creek
Garfield's Blackberry Blossom
Reel a Jules Verret(?)
...
Introduction By John Hartford
Boys From North Carolina
Gum Tree Canoe
Intro of Tony Rice and Vassar Clements
Love Grown Cold
Turn Your Radio On
Steam Powered Aereo Plane
Tear Down the Grand Ole Opry
Me And My Fiddle
Presbyterian Guitar
I Wonder Where You Are Tonight
Big Fiddle Fun
...
Goin' Back to Dixie
Run Rabbit Run
Rickett's Hornpipe
Devil's Hornpipe
Can't Throw Anything Away
In Tall Buildings
(Good Old Electric) Washing Machine (Circa. 1943)
Gentle on My Mind
Girl I Left Behind
Your Tax Dollars at Work
My Horses Ain't Hungry
Boys From North Carolina
...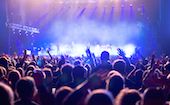 John Hartford
More from this Artist
Covers
Covered by
Artists covered