Mirei Hoshina
Concert

Setlists

& Tour Dates
King of Gakugeikai no Theme ~Nu Skool Teenage Riot~
Aoi Aoi Hoshi no Namae
SHAKE! SHAKE!
Sing Along, Sing a Song
Tada Kimi ni Hare
23kai-me no Summer Night
Ai no Rental
Hadaka no Kokoro
Anata ga Koko ni ite Dakishimeru koto ga dekiru nara
Eat The Oomedama
PANDORA
Omekashi Fever
...
Family Complex
Uretai Emotion!
Eat The Oomedama
The☆Peace!
Haitateki!
Koko de Kiss Shite
Odoru Rokudenashi
Musubareta Omoi
One Last Time
Jiyuu e Michizure
PANDORA
Nakameguro no Fuyukaze...NAMIDA
...
Jiyuu e Michizure
HOT UP!!!
Momoiro Sparkling
Pink no Mozart
Pink Generation
PEACH
♡Momoiro Kataomoi♡
Nisshin Geppo
Nikki
Gunjou Biyori
Kamisama no Yuu Toori
Aiiro no Monday
...
Lovely Smiley Baby / CANDY ROCK GIRL / Haitateki! / Uretai Emotion! / Mikakunin Chugakusei X / Kari-Keiyaku no Cinderella / Popcorn Tone
Aiiro no Monday
Yuwaku Shitaiya
Kimi no Mama de
Anata ni Koi wo Shite mimashita
Break Free
sky is the limit
Zenryoku☆Runner
Aiokuri
U.B.U.
Sing Along, Sing a Song
Ashita mo
...
♡Momoiro Kataomoi♡
Haitateki!
Kamisama no Yuu Toori
Odoru Gariben Chugakusei
Break Free
CANDY ROCK GIRL
lover soul
Hikarie
Haruyasumi Moratorium Chugakusei
Yasashisa de Afureru Youni
Kimi ni 39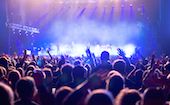 Mirei Hoshina
More from this Artist
Covers
Covered by
Artists covered
Gigs seen live by
One person has seen Mirei Hoshina live.