Vinny Mauro
Concert

Setlists

& Tour Dates
Hemorrhage (in My Hands)
Shimmer
Streets
Share the Sunshine Young Blood
If You Had My Love
Just Pretend
The Fight Within
The Worst in Me
Unbound
You Kill Me (In A Good Way)
Right Here In My Arms
I Like Dat
...
more than i should
everything
"Tootsie Roll"
Of Mind
Blood Host
I Don't Wanna Miss a Thing
One of Us
Timebomb
Drum Solo
570
Nero Forte
Watching All Your Friends Get Rich
...
You're Still The One
That Don't Impress Me Much
Soak Up the Sun
A Thousand Miles
Drum Solo
Sunday Morning
Sweetest Goodbye
Happy Now?
Circle the Drain
Timebomb
7 Minutes in Heaven (Atavan Halen)
A Little Less Sixteen Candles, A Little More "Touch Me"
...
positions
Save Your Tears
Harder to Breathe
This Love
Shiver
Drum Solo
That's What's Up
Black Damask (The Fog)
Slaughterhouse
To the Hellfire
Life as a Soap Opera Plot, 26 Years Running
Nowhere To Go
...
Be Alright
positions
thank u, next
Shiver
Wax Simulacra
THE DEATH OF PEACE OF MIND
Clarity
Down
Gun
Hysteria
In Wolves
Drum Solo
...
Shimmer
Hemorrhage (in My Hands)
Falls on Me
Shiver
Skibidi
Drum Solo
Sign of Life
Slaughterhouse
ARTIFICIAL SUICIDE
5 Minutes Alone
Safari Song
'Til We Die
...
Of Mind
Drum Solo
Tooth and Claw
Careful What You Wish For
Hold the Line
Tonight
Slaughterhouse
Thoughts & Prayers
Black Damask (The Fog)
Red, White, and Boom
Reincarnate
Drum Solo
...
Drum Solo
Water
Makes Me Wonder
Another Life
Masterpiece
Thoughts & Prayers
Disasterpiece
Hatefuck
Timebomb
Puppets (The First Snow)
Scissorhands (The Last Snow)
Drum Solo
...
Eternally Yours
A Favor House Atlantic
Burned at Both Ends
Devil's Night
If It's Dead, We'll Kill It
Drum Solo
F.U.
Hatefuck
Leave
Drum Solo
One
Blackened
Freaky Deaky
Kiss Me More
570
Drum Solo
Thoughts & Prayers
Timebomb
Undead Ahead 2: The Tale of the Midnight Ride
Reincarnate
Drum Solo
Dad Vibes
Judith
Bodies
...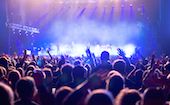 Vinny Mauro
More from this Artist
Covers
Covered by
Artists covered