Gordon Bok
Concert

Setlists

& Tour Dates
The Black Furrow
Karl Edstrom and the Hesper
River Drive
I Knew This Place
Do Something (Even if it's Wrong)
Waiting for the Rain
Dry Cardrona
Jane Barnes on the Shores of Oregon
Jenny in the Rodestead
All My Sailors
Pearly (Little Red)
Bold Reynolds
Green Island
River Drive
Mourning Dove
Hills of Dover
Dancing at Whitsun
Hush ye, my Bairnie, bonny wee laddie
Small Island
The Captain Stood at the Carronade
Bonnie Lass O'Fyvie
When All Thy Names Are One
Maintenance
...
Bold Reynolds
Ballad of the Tanker Baltimore
Barbara Allen
Donald Og
Kept on Fishin'
Collage: "Pretty"
The Night of the Corn Planting Feast
Send 'Er Down Hughie!
Apples in the Basket
Vidala la Comparsita
The Swag and the Shiner
Fare You Well, Julianna
The Ballad of the Three Green Waves
Bay of Fundy
Marina/Bimbo de Colonello
Clear Away in the Morning
Wreck of the Schooner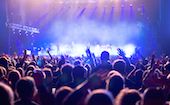 Gordon Bok
More from this Artist
Gigs seen live by
One person has seen Gordon Bok live.
Gordon Bok on the web
Music Links
MBID