Mike Gent
Concert

Setlists

& Tour Dates
Intro Raga
I Thought I Drank the Drink, But the Drink Drank Me
This Copy's Mine
The Lovely Miss Jean
No Love (My Love)
She's Your Problem Now
Maybe Afternoon
Point a Finger
It's All Over Now, Baby Blue
She Belongs to Me
Dorado
For Those Left Behind
...
T.C. Is Here
Chrome Rinse
A Little Sip
Sad Thoughts & Strange Habits
Grab Your Pack
Suspended in Gaffa
Put Me Up
I Don't Want To Go
For the Turnstiles
On The Grounds Of Stately Homes
Mother's Little Helper
Torn and Frayed
...
Intro Raga
Loose Ransom
Point a Finger
Don't Fall Girl
Right On Their Case
Girl of My Dreams
Gimme Some Neck
Odorono
Never Said
New Byrds
Before They Make Me Run
No Time Is the Wrong Time to Groove
...
Front Porch
Phillis the Tastemaker
In The Galleries
What Do You Know?
Another Forgotten Ruse
Face Dances Part Two
You're So Fine
My Heart Hurts
They Are Not Afraid
Why
Luxury
Ways to Be Wicked
...
Intro Raga
The Plot
Then She's Gone (Forget Today)
Down in the Valley
This Phasor Sounds Divine
The Ties That Bind
Gonna Get Out
Metal Detector
Sit and Shake
This Copy's Mine
Harrison St.
Andy Warhol
...
Intro Raga
Superficial Kid
Little Yellow Eyes
State of Confusion
Dandelion
There Are Times...
Listen Like Thieves
Kiss the Dirt (Falling Down the Mountain)
Shut
Got to Get Out of Here
Last of Your Kind
The Central Stumble
...
Intro Raga
Point a Finger
A Little Sip
Paper Knives
Apple Scruffs
I Was Dreaming
Gonna Get Out
All Your Empty Memories
Keith & The Buddha
Local Girls
Arriving in a Drum
Stood Up!
...
Venus and Mars
Then She's Gone (Forget Today)
I Need to Sit Down
Left Hand Of Kindness
When Mandy Comes
Relax Honey, Tonight
She's Your Problem Now
Apple of My Eye
Front Porch
Intro Raga
Slow Charm
Last Boat to Japan
Haste & Wrath
Victoria
Hold My Life
Wealthy Women
Sour Mash
Opportunity
Serene With an Untethered Head
Wasted Pretty
Charlotte Pipe
...
Intro Raga
No Time Is the Wrong Time to Groove
Inspector R.T.
Jupiter Row
Truth Hits Everybody
Keith & The Buddha
A House Is Not a Motel
Chrome Rinse
A Little Sip
Mrs. Vandebilt
T.C. Is Here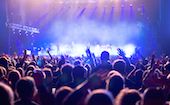 Mike Gent
More from this Artist
Covers
Covered by
Artists covered
Mike Gent on the web
Music Links
MBID