Rhett Miller
Concert

Setlists

& Tour Dates
The El
Niteclub
Fireflies
I Used to Write in Notebooks
Lost Without You
Belmont Hotel
Most in the Summertime
Come Around
Total Disaster
Our Love
Our Love
This Is What I Do
Come Around
Things That Disappear
World Inside The World
Point Shirley
Hover
Four-Eyed Girl
The El
Your Nervous Heart
I Want to Live
Terrible Vision
...
I Don't Wanna Die in This Town
Our Love
Bottle Rocket Baby
Wish the Worst
Designs on You
I Used to Write in Notebooks
King of All the World
Most in the Summertime
The Dropouts
Melt Show
Question
Belmont Hotel
...
Give It Time
Northern Line
Wheels
The Beauty Marks
Quicksand
Reasons to Live
Let's Get Drunk & Get It On
I Like You Better
Out of Love
Picture This
Walls (Circus)
Bird in a Cage
I Need to Know Where I Stand
Baby Britain
Wasted
The Grand Theatre
Bonfire
Just Like California
You Were a Stranger
California Stars
My Valentine
Daybed
Did I Lose You at I Love You
...
My Two Feet
El Paso
Lashes
Bitter/Sweet
The Other Shoe
Bel Air
Nervous Guy
Harvest Moon
Roper
Timebomb
Happy Birthday Don't Die
Buick City Complex
Life on Mars?
Indefinitely
You're Gonna Make Me Lonesome When You Go
Waterloo Sunset
7 & 7
Those Were the Days
All Shook Up
I Want to Live
Old Familiar Steam
Will You Love Me When I Get Home To You?
...
Dreams Vs. Waking Life
I'll Go There With You
Here's to the Halcyon
Eyes for You
Jesus Loves You
Salome
Perfume
Holy Cross
Stoned
The Actor
Timebomb
The Dropouts
This House Got Ghosts
Turn Off the TV
I Like You Better
Happy Hour
Belmont Hotel
Confessional Boxing
Diamonds on Neptune
Our Year
Bottle Rocket Baby
Absence (What We've Got)
Cover Me Up
...
Lashes
Four-Eyed Girl
Daybed
Book of Poems
Ivy
St. Ignatius
Most in the Summertime
Sweet Dreams
Let's Get Drunk & Get It On
If My Heart Was a Car
Every Night Is Friday Night (Without You)
TV Set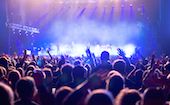 Rhett Miller
More from this Artist
Covers
Covered by
Artists covered
Rhett Miller on the web
Music Links
MBID