Todd Snider
Concert

Setlists

& Tour Dates
Rocket Fuel
Yesterdays and Used to Be's
The Joker
I Am Too
Out All Night
Guaranteed
Can't Complain
Positively Negative
Once He Finds Us
Godsend
Goin' Down
Never Let Me Down
...
Elmo and Henry
I Believe You
Sideshow Blues
Enough
TV Guide
Hey Hey
Moon Dawg's Tavern
Prison Walls
Horseshoe Lake
It All Adds Up
Tension
Late Last Night
...
Bus Tub Stew
My Generation (Part 2)
Easy Money
That Was Me
This Land Is Our Land
Alright Guy
I Spoke as a Child
Turn It Up
Trouble
Alot More
You Think You Know Somebody
Somebody's Coming
...
Ode To Billie Joe
The Winner
The Gambler
The Road Goes On Forever
Me and Billy the Kid
Trudy
I Can't Complain
East Nashville Skyline
Looking for a Job
Far Away Eyes
Statistician's Blues
Highway 61 Revisited
...
That Was Me
The Ballad of the Kingsmen
In The Beginning
Is This Thing Working
Stuck on the Corner
Coast of Marseilles
Bruised Orange
Broke
Amazing Grace
Mission Accomplished
That Same Old Song
Baby What You Want Me to Do
...
Mission Accomplished
The Highland Street Incident
Stuck on the Corner
Is This Thing Working
In Between Jobs
Too Soon To Tell
Looking for a Job
Greencastle Blues
Barefoot Champagne
Sideshow Blues
The Blues on Banjo
Conservative Christian...
...
Rocket Fuel
Better Than Ever Part 2
Just Like Overnight
Very Short Time
Rose City
Looking for a Job
Cape Henry
Play a Train Song
Folsom Prison Blues
If You Had a Heart to Break
The Last Laugh
Sail On
...
Slim Chance
Wrecking Ball
Beer Run
Hill Country Rain
Brenda
Welfare Music
Down to the Well
Watering Flowers in the Rain
Derby Day
Ascending Into Madness
Combover Blues
Alright Guy
...
Rose City
Looking for a Job
In Between Jobs
Yesterdays and Used to Be's
I Am Too
Just Like Overnight
What's Wrong With You
Lonely Girl
Tillamook County Jail
D.B. Cooper
Swallow My Tears
Stoney
...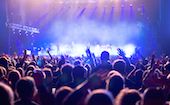 Todd Snider
More from this Artist
Covers
Covered by
Artists covered
Todd Snider on the web
Music Links
MBID