Yo La Tengo
Concert

Setlists

& Tour Dates
Tom Courtenay
Green Arrow
From a Motel 6
Mr. Tough
Ashes
Big Day Coming
I'll Be Around
For You Too
Autumn Sweater
Drug Test
Double Dare
Little Honda
...
Eight Day Weekend
Return to Hot Chicken
More Stars Than There Are in Heaven
Super Kiwi
Barnaby, Hardly Working
Ashes
Detouring America With Horns
The Summer
Awhileaway
The Days of Wine and Roses
Little Eyes
We're an American Band
...
Dream Dream Away
Cherry Chapstick
Avalon or Someone Very Similar
Beanbag Chair
The Race Is On Again
Pablo and Andrea
Season of the Shark
From Black to Blue
I'll Be Around
For You Too
False Alarm
Autumn Sweater
...
Out of the Pool
And the Glitter Is Gone
Last Days of Disco
Don't Have to Be So Sad
Outsmartener
Song for Mahila
Above the Sound
The Crying of Lot G
Satellite
Center of Gravity
Mr. Tough
Styles of the Times
...
You Are Here
The Ballad of Red Buckets
Damage
Upside-Down
Did I Tell You
You Baby
Eight Candles
When It's Dark
If It's True
I Should Have Known Better
Paddle Forward
Government Center
...
Santa Claus Goes Modern
Big Day Coming
Can't Forget
Let's Do It Wrong
Point and Shoot
Laisse tomber les filles / Chick Habit
Moby Octopad
Shadows
Black Flowers
Before We Run
The Kid With the Replaceable Head
Nothing to Hide
...
Here to Fall
Stupid Things
Forever
Evanescent Psychic Pez Drop
Walking Away From You
The Weakest Part
Five-Cornered Drone (Crispy Duck)
Speeding Motorcycle
Dreaming
Clumsy Grandmother Serves Delicious Dessert by Mistake
Emulsified
Big Day Coming
...
Rock 'n' Roll Santa
Green Arrow
Sudden Organ
I Was the Fool Beside You for Too Long
She May, She Might
Madeline
I'm on My Way
Wallflower
Pale Blue Eyes
Get It On
Deeper Into Movies
Artificial Heart
...
From Me to You
Everyday
Here You Are
Stockholm Syndrome
Let's Save Tony Orlando's House
The Point of It
Swing for Life
Tears Are in Your Eyes
Shades of Blue
Flying Lesson (Hot Chicken #1)
Wharf Rat
Today Is The Day
...
Stockholm Syndrome
For You Too
Ashes
I'll Be Around
Autumn Sweater
Tom Courtenay
Pass the Hatchet, I Think I'm Goodkind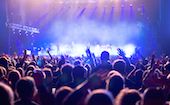 Yo La Tengo
More from this Artist
Covers
Covered by
Artists covered
Yo La Tengo on the web
Music Links
MBID