Dopapod
Concert

Setlists

& Tour Dates
Weird Charlie >
Velcro
Plaese Haalp
Picture in Picture
Bats in the Cave
If You Want Me To Stay
Trapper Keeper
Fannie >
With My Best Friends
Takin' Care of Business
Freight Train
Nerds
...
Building A Time Machine
Plaese Haalp
Velcro
Sleeping Giant
Gotta Boogie
Nuff >
Trickery
Vol. 3 #86
Think
Mucho
Rain Dogs
Nuggy Jawson
...
Braindead
Black Holes
Time Is Funny
Brookline Bridge
Grow
Politician
Onionhead
Black and White
Numbers Need Humans
Live in the Dream
Psycho Nature
Dracula's Monk >
...
Set Times:
Doors:
7:00 PM
Show:
9:20 PM
–
12:10 AM
Pavlov's Siren
Trapper Keeper
Give It a Name
Jawnmower
Fannie
French Bowling
Bats in the Cave
New James
Hey Zeus! (¿Que Tal?)
Black Holes
Super Bowl
Voodoo Lady
...
Weird Charlie >
Present Ghosts
Dracula's Monk >
Indian Grits
Nuff >
Indian Grits
Psycho Nature
Hey Pat Where Ya At? Chant
Roid Rage
Grow >
Echoes
Bluetooth
...
Hey Zeus! (¿Que Tal?)
Grow
Turnin' Knobs
Picture in Picture
Ebb and Flow
Made a Design
Indian Grits
Takin' Care of Business
Black Holes
My Elephant Vs. Your Elephant
Nuff
STADA
...
Zonk
Mucho
Time Is Funny
Live in the Dream
Jawnmower
Fannie
New James
Shmertha
Building A Time Machine
Trapper Keeper
PLSS
Trapper Keeper
...
Numbers Need Humans
Velcro
Hi Doggie
Test of Time
Off The Cuff
Bats in the Cave
Braindead
Bob
Black Holes
Priorities
Eight Years Ended
Upside of Down
...
Black Holes
French Bowling
Fearless
Nuff
New James
Trapper Keeper
Plaese Haalp
Grow
Takin' Care of Business
Freight Train
Made a Design
Bubble Brain
...
Dracula's Monk
Indian Grits
Test of Time
Present Ghosts
Picture in Picture
Voodoo Lady
Picture in Picture
Fannie
Flipped
Bluetooth
Give It a Name
Onionhead
...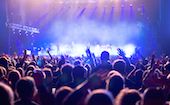 Dopapod
More from this Artist
Covers
Covered by
Artists covered
Dopapod on the web
Music Links
MBID