Dopapod
Concert

Setlists

& Tour Dates
French Bowling
Plaese Haalp
Zonk
Black and White
Super Bowl
Bluetooth
FABA
Weird Charlie
Picture in Picture
Trickery
Freight Train Filled With Dynamite
Priorities
...
Brookline Bridge
Plaese Haalp
Nerds
Dracula's Monk >
Onionhead
Mucho
T.N.T.
Trapper Keeper
Bats in the Cave
23 Forever
French Bowling
Freight Train
You Oughta Know
8 Years Ended
Present Ghosts
Like a Ball
Hey Zeus! (¿Que Tal?)
Indian Grits
Super Bowl
Donkey Kong Theme
FABA >
You Oughta Know >
In the Slime >
FABA
Nerds
Present Ghosts
Bluetooth
Numbers Need Humans
French Bowling >
Nuggy Jawson >
Onionhead
Grow
Vol. 3 #86
bad guy
Trickery
Velcro
Blast
Nerds
Plaese Haalp
Bats in the Cave
Numbers Need Humans
23 Forever
Turnin' Knobs
Hey Zeus! (¿Que Tal?)
Weird Charlie
School's Out
Flipped
Mucho
Blast
Cloud World
...
Freight Train
Brookline Bridge
Psycho Nature
Zonk
Turn by Turn
Bubble Brain
School's Out
Braindead
Trapper Keeper [>]
Crazy Fingers
Like a Ball
Sonic
...
Eight Years Ended
Present Ghosts
Upside of Down
Blast
FABA
School's Out
Velcro
Indian Grits
Dracula's Monk
23 Forever
French Bowling
Onionhead
...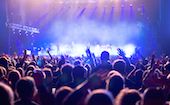 Dopapod
More from this Artist
Covers
Covered by
Artists covered
Dopapod on the web
Music Links
MBID