Umphrey's McGee
Concert

Setlists

& Tour Dates
Red Tape
Tribute to the Spinal Shaft
Uncle Wally
Water
The Triple Wide
The Fuzz
Seasons
Preamble
Mantis
Ringo
Partyin' Peeps
Miami Virtue
...
Higgins
#5
Push & Pull
Breaker
Cut Off
Can't Stand Losing You
Similar Skin
Little Gift
In the Kitchen
Thin Air
Resolution
Upward
...
Le Blitz
Crucial Taunt
The Triple Wide
2 x 2
Mullet (Over)
Hindsight
Prowler
Example 1
Life During Exodus
The Silent Type
All in Time
Day Nurse
...
You Got the Wrong Guy
Walletsworth
1348
In the Black
Bad Friday
Forks
Wappy Sprayberry
The Fussy Dutchman
Puppet String
Synchronicity II
Miss Tinkle's Overture
Andy's Last Beer
...
Drink My Drank
Educated Guess
It Doesn't Matter
Maybe Someday
Smell the Mitten
Bad Poker
Loose Ends
Slacker
Hurt Bird Bath
Speak Up
Girlfriend Is Better
Ocean Billy
...
Nipple Trix
The Floor
North Route
Mulche's Odyssey
13 Days
Conduit
Cemetery Walk
Cemetery Walk II
Der Bluten Kat
Intentions Clear
Power of Soul
Draconian
...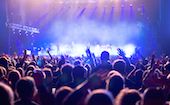 Umphrey's McGee
More from this Artist
Covers
Covered by
Artists covered
Umphrey's McGee on the web