Umphrey's McGee
Concert

Setlists

& Tour Dates
JaJunk
Roulette
Booth Love
Plunger
Cemetery Walk
Wizard Burial Ground
Nopener
Attachments
Restrung
The Silent Type
Ocean Billy
This Must Be the Place (Naive Melody)
...
Slacker
1348
Women, Wine and Song
End of the Road
Domino Theory
Prowler
Whistle Kids
Andy's Last Beer
Leave Me Las Vegas
All in Time
Push the Pig
Room to Breathe
...
Smell the Mitten
The Linear
Mad Love
Der Bluten Kat
Sociable Jimmy
Seasons
Der Bluten Kat
Plunger
Booth Love
Wappy Sprayberry
Red Tape
Utopian Fir
...
Bathing Digits
Mulche's Odyssey
Professor Wormbog
Similar Skin
Tribute to the Spinal Shaft
Educated Guess
Suxity
Partyin' Peeps
The Triple Wide
The Floor
Phil's Farm
Soul Food II
...
Attachments
Words
In the Kitchen
2nd Self
Intentions Clear
In the Black
Believe the Lie
Hurt Bird Bath
Half Delayed
Hurt Bird Bath
Resolution
Free Fallin'
...
Get in the Van
2 x 2
The Silent Type
Cemetery Walk
Cemetery Walk II
Uncommon
Dump City
Mantis
Day Nurse
Ringo
1000 Places to See Before You Die
Crucial Taunt
...
Goonville
Cut the Cable
Nothing Too Fancy
Out of Order
Looks
#5
Nothing Too Fancy
Daffodils
The Crooked One
Bad Friday
It Doesn't Matter
Speak Up
...
You Got The Wrong Guy
Plunger
Example 1
1348
Maybe Someday
Night Nurse
Higgins
1348
Bridgeless
Puppet String
Wappy Sprayberry
The Floor
...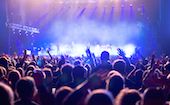 Umphrey's McGee
More from this Artist
Covers
Covered by
Artists covered
Umphrey's McGee on the web