Twiddle
Concert

Setlists

& Tour Dates
Blunderbuss
Jamflowman
River Drift
Stroganoff
Subconscious Prelude
White Light
Imagine
Beautiful
Enter
Orlando's
Every Soul
Mamunes the Faun
...
Honeyburste
The Catapillar
Doinkinbonk!!!
Lost in the Cold
Beethoven and Greene
Frankenfoote
Laughable Butane Bob
Brick of Barley
Apples
Amydst the Myst
Polluted Beauty
Mad World
Collective Pulse
Stroganoff
Every Soul
Syncopated Healing
Gatsby the Great
Hattie's Jam
When It Rains It Poors
Frankenfoote
Beethoven and Greene
Beautiful
Lost in the Cold
Slippin in the Kitchen
Stroganoff
Gatsby the Great
Zazu's Flight
Gatsby the Great
Indigo Trigger
Apples
Mamunes the Faun
Apples
Amydst the Myst
Lost In The Cold
Beautiful
...
Blunderbuss
Dinner Fork
Lost in the Cold
Apples
Dr. Remidi's Melodium
Wasabi Eruption
The Box
Beautiful
Stroganoff
Beethoven and Greene
Frankenfoote
Cabbage Face
...
Daydream Farmer
Collective Pulse
Doinkinbonk!!!
Every Soul
Zazu's Flight
Rocky Raccoon
Syncopated Healing
Subconscious Prelude
Nicodemus Portulay
The Devil
River Drift
Hattie's Jam
...
Collective Pulse
Syncopated Healing
Apples
Hattie's Jam
When It Rains It Poors
Jamflowman
Beautiful
Every Soul
Lost in the Cold
Collective Pulse
Hattibagen McRat
Lost in the Cold
Doinkinbonk!!!
Too Many Puppies
Doinkinbonk!!!
Zazu's Flight
The FRENDS Theme
Milk
Syncopated Healing
Wasabi Eruption
The Box
...
Earth Mama
Stroganoff
Daydream Farmer
White Light
The Devil
Jamflowman
Enter
Orlando's
Apples
Mamunes the Faun
Dr. Remidi's Melodium
Breakadidown
...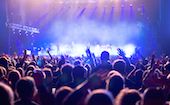 Twiddle
More from this Artist
Covers
Covered by
Artists covered