Ed Kuepper
Concert

Setlists

& Tour Dates
The Sixteen Days
Messin' With the Kid
Pavane
The Church of Simultaneous Existence
Eternally Yours
Collapse Board
King of Vice
Confessions of a Window Cleaner
Everything That Flies
Sea-Air
Hang Jean Lee
Demolition
What Can I Leave You?
Church of Indifference
The Only One That Knows
What You Don't Know
Master of Two Servants
Without Your Mirror
...
Friday's Blue Cheer/Libertines of Oxley
Horse Under Water
Car Headlights
You Can't Please Everybody
Maria Peripatetica
The Prisoner
Chameleon
My Best Interests at Heart
Nothing That Harms
Told Myself
The Ruins
Ghost of an Ideal Wife
...
Song of Joy
Come One, Come All
All Times Through Paradise
Swing for the Crime
Spartan Spirituals
Everything in the World
Messin' Pt. II
I Am Your Prince
All of These Things
The Church of Simultaneous Existence
Burned My Fingers
Rue the Day
...
Some Said
Bride of Jesus
Little Fiddle (and the Ghost of Xmas Past)
Free Passage to Mars
Pavane
Friends With the Leader
Miracles
Fever Dream
A Minor Aversion
One Way Street
Eulogy
I'm Depending on You Blue
...
Blind Girl Stripper
All of These Things
I Wish You Were Here
Messin' Pt. II
Everything's Fine
Brisbane (Security City)
Sam Hall
Ill Wind
How Would You Plead?
Fireman Joe
Spartan Spirituals
Last of the Steam Powered Trains
...
The Year of the Bloated Goat
New Bully in the Town
Theme From 'Mad Flies, Mad Flies'
I Want to Scream
The Crying Dance
Bride of Jesus
Ghost of an Ideal Wife
Sometimes (I Can't Live With Anyone)
Clown Town
Come One, Come All
Collapse Board
The Laughing Clowns
...
Horse Under Water
Electrical Storm
Pavane
Collapse Board
Always the Woman Pays
Honey Steel's Gold
The Way I Made You Feel
Last of the Steam Powered Trains
Messin' With the Kid
It's Lunacy
The Sixteen Days
Rue the Day
...
Friday's Blue Cheer/Libertines of Oxley
Horse Under Water
Always the Woman Pays
Everything I've Got Belongs to You
What You Don't Know
I'd Rather Be the Devil
There's Nothing Natural
Today Wonder / Hey Gyp / White Houses
Pretty Mary
Eternally Yours
If I Were a Carpenter
The Way I Made You Feel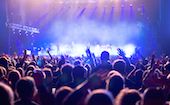 Ed Kuepper
More from this Artist
Covers
Covered by
Artists covered
Ed Kuepper on the web
Music Links
MBID