Gov't Mule
Concert

Setlists

& Tour Dates
Traveling Tune
Rocking Horse
Pressure Under Fire
Time to Confess
Captured
Million Miles From Yesterday
Beautifully Broken
I Feel Like Breaking Up Somebody's Home
Soulshine
Soulshine
Thorazine Shuffle
Banks of the Deep End
Game Face
Mountain Jam
Temporary Saint
Stoop So Low
Trane
Rumble
Get Up (I Feel Like Being a) Sex Machine
Have Mercy on the Criminal
Stone Cold Rage
...
Traveling Tune
Mule
The Man I Want to Be
Fallen Down
Railroad Boy
Out of the Rain
I'm a Ram
Dark Was the Night, Cold Was the Ground
Soulshine
Come On in My Kitchen
Goin' Out West
Gonna Send You Back to Georgia (A City Slick)
Hammer and Nails
Rocking Horse
Stone Cold Rage
Dreams
Dreams & Songs
Revolution Come, Revolution Go
If Heartaches Were Nickels
I Feel Like Breaking Up Somebody's Home
Soulshine
Million Miles From Yesterday
Patchwork Quilt
Pressure Under Fire
Banks of the Deep End
She Said She Said
Beautifully Broken
Come and Go Blues
Time to Confess
Soulshine
Railroad Boy
Thorazine Shuffle
Stone Cold Rage
Which Way Do We Run?
Fool's Moon
Lively Up Yourself
If Heartaches Were Nickels
Revolution Come, Revolution Go
Traveling Tune
Snatch It Back and Hold It
Make It Rain
I Asked for Water (She Gave Me Gasoline)
...
Hammer and Nails
Rocking Horse
Whisper in Your Soul
Forsaken Savior
Time to Confess
Bad Little Doggie
Lay Your Burden Down
Endless Parade
Dark Was the Night, Cold Was the Ground
Come On in My Kitchen
Gonna Send You Back to Georgia (A City Slick)
Million Miles From Yesterday
Patchwork Quilt
The Man I Want to Be
Goin' Out West
I'm a Ram
Have Mercy on the Criminal
I'd Rather Go Blind
Rockin' in the Free World
Mule
Soulshine
Traveling Tune
Banks of the Deep End
Stoop So Low
I'll Be the One
Dreams
Revolution Come, Revolution Go
Broke Down on the Brazos
Tributary Jam
Soulshine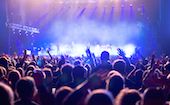 Gov't Mule
More from this Artist
Covers
Covered by
Artists covered
Gov't Mule on the web
Music Links
MBID