Jonny Greenwood
Concert

Setlists

& Tour Dates
House of Woodcock
Water
The Power of the Dog
Prospectors Quartet
Sister
Road Movies
88
Prelude solo violin Phantom Thread II
Vocalise
Canon solo violin from Spencer 2021
Industry
Electric Counterpoint
For the Hungry Boy
Prospectors Arrive
88
Alma
String Quartet No. 8
Three Miniatures From Water
There Will Be Blood
Phantom Thread II
Prospectors Quartet
Vocalise
...
Partita for Violin No.2 - Ciaccona
Three Miniatures From Water
Electric Counterpoint
House of Woodcock
Drones and Violin
Vocalise
88
Prospectors Arrive
Phantom Thread II
Louange à l'immortalité de Jésus
Loop for Fermo
Three Miniatures from Water – No. 3
Horror vacui
Future Markets
Prospectors Arrive
Vocalise-Étude
Triorchic Blues
There Will Be Blood
Miniature
Love
Self-Portrait With Seven Fingers
Electric Counterpoint
Application 45 Version 1
88: Sketch
Sweetness of Freddie
...
Miniature
Brother
Application 45 Version 1
Vocalise-Étude
Future Markets
Prospectors Arrive
88: Sketch
There Will Be Blood
Electric Counterpoint
Self-Portrait With Seven Fingers
Loop
Miniature
Brother
Vocalise-Étude
Future Markets
Prospectors Arrive
Love
There Will Be Blood
Electric Counterpoint
Self-Portrait With Seven Fingers
Loop
Miniature
Brother
Vocalise-Étude
Future Markets
Prospectors Arrive
Love
There Will Be Blood
Electric Counterpoint
Loop
Self-Portrait With Seven Fingers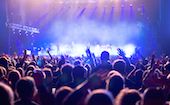 Jonny Greenwood
More from this Artist
Covers
Covered by
Artists covered
Jonny Greenwood on the web
Music Links
MBID