The Mountain Goats
Concert

Setlists

& Tour Dates
Have to Explode
Game Shows Touch Our Lives
Until Olympius Returns
The Young Thousands
Corsican Mastiff Stride
Blood Capsules
Hair Match
Solidarity Forever
Soft Targets
Black Pear Tree
Wolf Count
Never Quite Free
...
In the Craters on the Moon
Letter From Belgium
Woke Up New
Pez dorado
Picture of My Dress
Whole Wide World
Dark in Here
Korean Bird Paintings
Snow Owl
Against Pollution
The Last Place I Saw You Alive
In Memory of Satan
...
The Alphonse Mambo
Riches and Wonders
Getting Into Knives
This Year
Lovecraft in Brooklyn
Tollund Man
Cotton
Pigs That Ran Straightaway Into the Water, Triumph Of
In League With Dragons
Southwood Plantation Road
Lakeside View Apartments Suite
Tallahassee
My Little Panda
Love Cuts the Strings
International Small Arms Traffic Blues
Stabbed to Death Outside San Juan
...
The Plague
Aulon Raid
Cry for Judas
Amy AKA Spent Gladiator 1
Until I Am Whole
Younger
Heel Turn 2
Southwestern Territory
The Diaz Brothers
Genesis 30:3
1 Samuel 15:23
Heretic Pride
...
Genesis 19: 1-2
Cobscook Bay
Dinu Lipatti's Bones
One Fine Day
Going to Kansas
Raid on Entebbe
Masher
Milk Song
Going to Chino
Pale Green Things
Andrew Eldritch Is Moving Back to Leeds
Southwestern Territory
...
With Their Flesh, He'll Create
Song for Ted Sallis
"Blue Jays and Cardinals"
Alpha Gelida
Quetzalcoatl Eats Plums
Warm Lonely Planet
For the Krishnacore Bands
The Ultimate Jedi Who Wastes All the Other Jedi and Eats Their Bones
Jam Eater Blues
Commandante
From the Lake Trials
Soft Targets
...
Alpha Omega
Hand of Death
Running Away With What Freud Said
Tallahassee
Going to Cleveland
Dance Music
Rescue Breaths
You or Your Memory
The Best Ever Death Metal Band in Denton
Your Daddy Loves You
Wild Sage
New Star Song
...
Have to Explode
Heretic Pride
Moon Over Goldsboro
You or Your Memory
In League With Dragons
Sax Rohmer #1
Cheshire County
Going to Michigan
The Water Song
Riches and Wonders
Maybe Sprout Wings
In Memory of Satan
...
Sicilian Crest
Younger
Cry for Judas
Your Belgian Things
In League With Dragons
Sax Rohmer #1
Wear Black
Ethiopians
The Alphonse Mambo
Source Decay
In Memory of Satan
Waylon Jennings Live!
...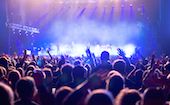 The Mountain Goats
More from this Artist
Covers
Covered by
Artists covered
The Mountain Goats on the web
Music Links
MBID