Billy Strings
Concert

Setlists

& Tour Dates
Dust in a Baggie
Must Be Seven
Everything's the Same
Red Rocking Chair
Doin' Things Right
Southern Flavor
Haul de Woodpile Down
Home
Willie Roy
A Letter to Seymour
Watch It Fall
Away From the Mire
Dos Banjos
Hollow Heart
Broomstraw Philosophers and Scuppernong Wine
...
Sharecropper's Son
On the Line
Run Down
This Heart of Mine
Dealing Despair
Thirst Mutilator
In Hiding
The Train That Carried My Girl From Town
Black Mountain Rag
Home
On and On
Tipper
...
A Robin Built a Nest on Daddy's Grave
Slow Train
I Believe in You Darling
Must Be Seven
Home of the Red Fox
Little Maggie
Love Like Me
Hollow Heart
Walk On Boy
Pyramid Country
Ole Slew-Foot
Everything's the Same
...
Georgia Buck
Shout Little Luly
Highway Hypnosis
While I'm Waiting Here
My Love Comes Rolling Down
Cold on the Shoulder
Down in the Hollow
Sitting in Limbo
Running
Raleigh and Spencer
The Likes of Me
Air Mail Special
...
One Tin Soldier
Pyramid Country
Must Be Seven
Sweet Revenge
End of the Rainbow
20/20 Vision
Everything's the Same
Sorrow Is a Highway
Turmoil & Tinfoil
Hollow Heart
Dire Wolf
Whisper My Name
...
I'm Still Here
Last Train to Clarksville
Thirst Mutilator
Back on the Train
Dusty Miller
I Haven't Seen Mary in Years
Close By
Rawhide
Enough to Leave
Black Clouds
Dos Banjos
On the Line
...
Taking Water
Tipper
Run Down
Señor (Tales of Yankee Power)
Highway Hypnosis
While I'm Waiting Here
Rosa Lee McFall
Daybreak in Dixie
Little Maggie
All Fall Down
Running
So Many Miles
...
Amazing Grace
Dust in a Baggie
Doin' My Time
The Likes of Me
Pyramid Country
Ole Slew-Foot
Love Like Me
Tennessee Stud
Nobody's Love Is Like Mine
Long Forgotten Dream
Away From the Mire
Home of the Red Fox
...
Thank You to the Grand Ole Opry
Watch It Fall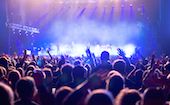 Billy Strings
More from this Artist
Covers
Covered by
Artists covered
Billy Strings on the web
Music Links
MBID