Furthur
Concert

Setlists

& Tour Dates
The Music Never Stopped
Built to Last
Estimated Prophet
Foolish Heart
Sugaree
The Mountain Song
I Know You Rider
The Golden Road (To Unlimited Devotion)
Dark Star
Morning Dew
St. Stephen
The Eleven
...
Mason's Children
Jack Straw
Here Comes Sunshine
Cumberland Blues
Bird Song
Lost Sailor
Saint of Circumstance
Uncle John's Band
The Wheel
Cryptical Envelopment
The Other One
Standing on the Moon
...
Hell in a Bucket
Brown-Eyed Women
Me and My Uncle
Mexicali Blues
Loser
Pride of Cucamonga
Bertha
Good Lovin'
Truckin'
Deal
Terrapin Station
Unbroken Chain
...
Feel Like a Stranger
Crazy Fingers
China Cat Sunflower
Cassidy
Althea
Loose Lucy
Cosmic Charlie
Help on the Way
Slipknot!
Let It Grow
Eyes of the World
Wharf Rat
...
The Music Never Stopped
They Love Each Other
Corrina
Row Jimmy
Pride of Cucamonga
He's Gone
Truckin'
Jack Straw
Doin' That Rag
Cumberland Blues
Unbroken Chain
St. Stephen
...
Feel Like a Stranger
Friend of the Devil
Big Bad Blues
Bertha
West L.A. Fadeaway
New Speedway Boogie
Johnny B. Goode
Scarlet Begonias
Uncle John's Band
Let It Ride
Just a Little Light
Across the Universe
...
Promised Land
Jack-A-Roe
Mama Tried
Mexicali Blues
It Must Have Been the Roses
Operator
Cassidy
Big Railroad Blues
Hey Pocky A-Way
A Hard Rain's A-Gonna Fall
Estimated Prophet
Dark Star
...
Here Comes Sunshine
Greatest Story Ever Told
Dire Wolf
Pride of Cucamonga
Might as Well
Good Lovin'
Sugar Magnolia
Here Comes the Sun
The Golden Road (To Unlimited Devotion)
Viola Lee Blues
The Wheel
The Mountain Song
...
Minglewood Blues
Dupree's Diamond Blues
El Paso
Ramble On Rose
Just Like Tom Thumb's Blues
Catfish John
Bertha
Hell in a Bucket
China Cat Sunflower
I Know You Rider
Truckin'
Deal
...
Here Comes Sunshine
Crazy Fingers
Cumberland Blues
Estimated Prophet
Strawberry Fields Forever
Cosmic Charlie
Wharf Rat
Sugaree
Playing in the Band
Let It Ride
Uncle John's Band
St. Stephen
...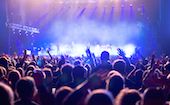 Furthur
More from this Artist
Covers
Covered by
Artists covered