Mike Scott
Concert

Setlists

& Tour Dates
The Girl in the Window Chair
Love Walks In
Savage Earth Heart
Mad as the Mist and Snow
The Wedding
A Man Is in Love
Low Down in the Broom
Fisherman's Blues
The Pan Within
Savage Earth Heart
Mad as the Mist and Snow
Bring 'Em All In
A Man Is in Love
Low Down in the Broom
Fisherman's Blues
The Pan Within
Savage Earth Heart
Mad as the Mist and Snow
Bring 'Em All In
A Man Is in Love
Low Down in the Broom
Fisherman's Blues
The Pan Within
Reads Selections From 'Adventures of a Waterboy'
Savage Earth Heart
Mad as the Mist and Snow
Bring 'Em All In
The Serpent's Head
A Man Is in Love
Low Down in the Broom
Fisherman's Blues
The Pan Within
When Will We Be Married?
Open
The Pan Within
Something That Is Gone
Crown
The Wind in the Wires
Whose Woods These Are
Has Anybody Here Seen Hank?
Honky Tonkin
Is She Conscious?
It's All Gone
When Ye Go Away
...
When Love Comes Tumbling Down
City Full of Ghosts (Dublin)
When Ye Go Away
I Know She's in the Building
Is She Conscious?
Trumpets
When Will We Be Married?
Sensitive Children
Let It Happen
His Word Is Not His Bond
Don't Bang the Drum
We Are Jonah
...
Medicine Bow
The Whole of the Moon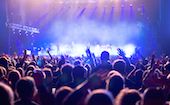 Mike Scott
More from this Artist
Covers
Covered by
Artists covered