Widespread Panic
Concert

Setlists

& Tour Dates

Artists with same name
Widespread Panic

(

Southern rock band from Athens, Georgia.

)

Widespread Panic

(

dubstep, released on netlabel

)
Goodpeople
You Wreck Me
Holden Oversoul
Little Lilly
Walkin' (For Your Love)
Life During Wartime
Honky Red
Bust It Big
Love Tractor
Thought Sausage
Travelin' Light
All Time Low
...
Bear's Gone Fishin'
Tall Boy
Better Off
Greta
You Got Yours
Papa Johnny Road
Diner
Stop Breakin' Down Blues
Junior
1 x 1
Christmas Katie
Radio Child
...
Let's Get the Show on the Road
Hope in a Hopeless World
This Part of Town
Lawyers, Guns and Money
Life as a Tree
Pilgrims
Trouble
Steven's Cat
Nobody's Loss
Climb to Safety
Protein Drink
Sewing Machine
...
I'm Not Alone
Makes Sense to Me
Happy
Geraldine and the Honeybee
Gradle
Wondering
Heaven
There Is a Time
Blackout Blues
Ribs and Whiskey
Imitation Leather Shoes
Big Wooly Mammoth
...
Chilly Water
Jack
Are You Ready for the Country?
Pickin' Up the Pieces
Can't Get High
Old Joe
New Blue
Walkin' (For Your Love)
Space Wrangler
No Sugar Tonight/New Mother Nature
One Arm Steve
Holden Oversoul
...
Big Wooly Mammoth
Pleas
Makes Sense To Me
Send Your Mind
Angels on High
Dear Mr. Fantasy
Up All Night
Conrad
Ain't Life Grand
Gimme
Jack
Action Man
...
Goodpeople
Dark Bar
Space Wrangler
Steven's Cat
Sleeping Man
Sleepy Monkey
I'm Not Alone
Imitation Leather Shoes
Rebirtha
Disco
Ride Me High
Sharon
...
Papa's Home
Don't Be Denied
Rock
Henry Parsons Died
Chilly Water
Happy
Pusherman
Travelin' Light
Cream Puff War
Walk On
Hatfield
Cotton Was King
...
Ribs and Whiskey
Sundown Betty
Holden Oversoul
Stop-Go
Party at Your Mama's House
I'm Just an Old Chunk of Coal (But I'm Gonna Be a Diamond Someday)
Second Skin
Jesus Just Left Chicago
Little Kin
Action Man
Thought Sausage
Gradle
...
Bust It Big
Genesis
Contentment Blues
You Got Yours
This Part of Town
Old Neighborhood
Sell Sell
Tail Dragger
B of D
Up All Night
Airplane
Jaded Tourist
...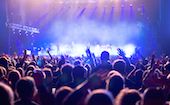 Widespread Panic
More from this Artist
Covers
Covered by
Artists covered
Widespread Panic on the web